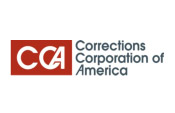 Corrections Corp. of America


Industry: Business Services/Managed & Owned Correctional Facilities
Investment Date: Feb-96
Company Location:
Fund: I
www.cca.com



Corrections Corporation of America ("CCA"), headquartered in Nashville, TN, is a publicly-traded company (NYSE: CXW) that specializes in owning, operating and managing prisons and other correctional facilities. At the time of the investment, CCA operated 47 facilities with a total design capacity of 29,000 beds in 11 states, Puerto Rico, England and Australia. Today, the company operates 66 facilities, including 45 company-owned facilities, with a total design capacity of approximately 90,000 beds in 20 states and the District of Columbia.